Building project
Good education can't be given without the right facilities. These include spacious classrooms, equipped with running water and electricity. Hygiene in schools is very important, especially in African countries such as Malawi.
New expansion plans
In 2008 the building project of the Ebenezer School started. The campus has been growing steadily in line with the development of pupil numbers. The number of applications from new students has continued rise during the past years. Therefore the school board decided in 2014 to expand the school to 600 children with two classes per grade, starting with reception at 3 year olds.
Staff houses
To make it more attractive to work for the Ebenezer School, the school board provides good housing to the teachers. The houses are basic two bedroom duplexes of good quality. The third duplex was complete in October 2015, and there are plans for three more duplexes over the next few years. Striving to be more environmental, the third house has solar water heating.
Building in cooperation with locals
All building projects are done by locals. As many materials as possible are also purchased locally. In this way, the local economy is stimulated and people are employed in Nkhoma. An expat volunteer coordinates the building activities and reports progress and spending to the ESM foundation.
The work is carried out in phases as funds allow.
Responsibility
Sponsors can rest assured that their donations benefit the work of Ebenezer School in Malawi exclusively. Ebenezer School Malawi (ESM) commits to investing at least 97.5% of all the income to the school. Last year (2016-2017), that percentage was 97.9%.
Building costs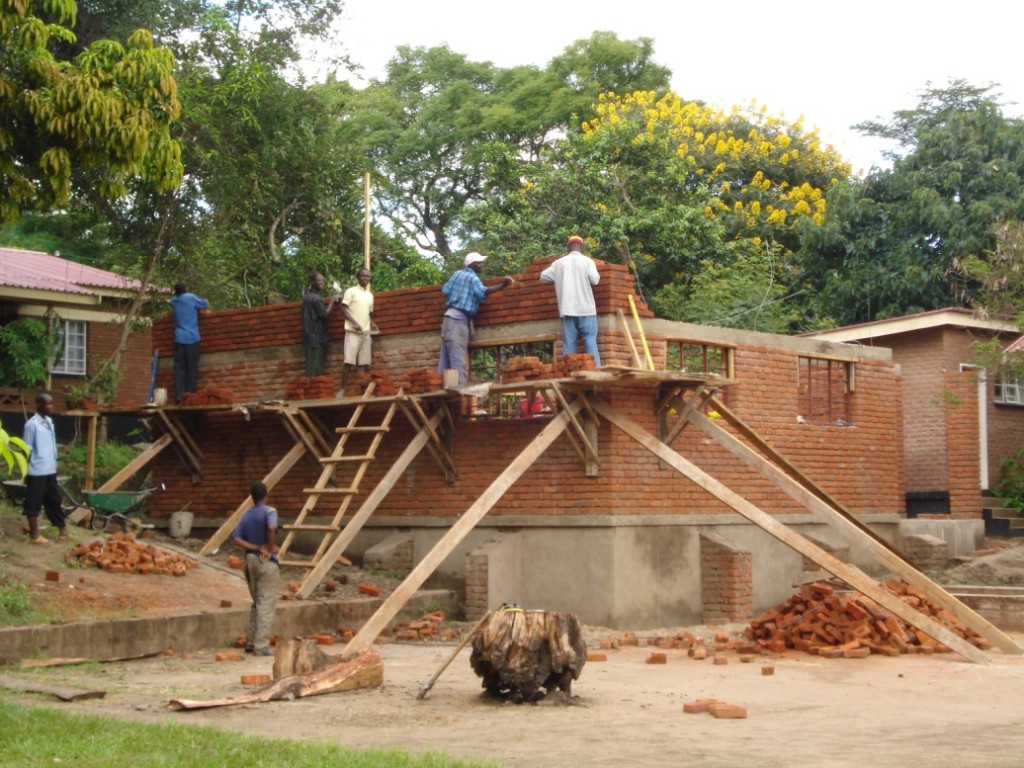 Apartments, 5 dwellings:
€ 70.000,-
3 staff houses, 2 houses per building:
€ 45.000,- (3x)
House of headmaster, 1 house:
€ 30.000,-
Furnishing terrain:
€ 10.000,-
Fence for terrain:

€ 15.000,-

---

REMAINING AMOUNT NEEDED


---

€ 260.000,-
Received until April 2019: € 45.000,-